Welcome to the Sailor Jack's Oceanfront Inn
Welcome to Sailor Jack's Oceanfront Inn, centrally located along the gorgeous Pacific Ocean in the heart of beautiful Lincoln City, Oregon. We are the perfect getaway for business, leisure, families, or the road weary traveler looking for oceanfront accommodations at budget friendly prices. All of our rooms are non-smoking and provide you a dramatic view of the ocean. We are a dog friendly property and have specific rooms for the comfort of you and your pet.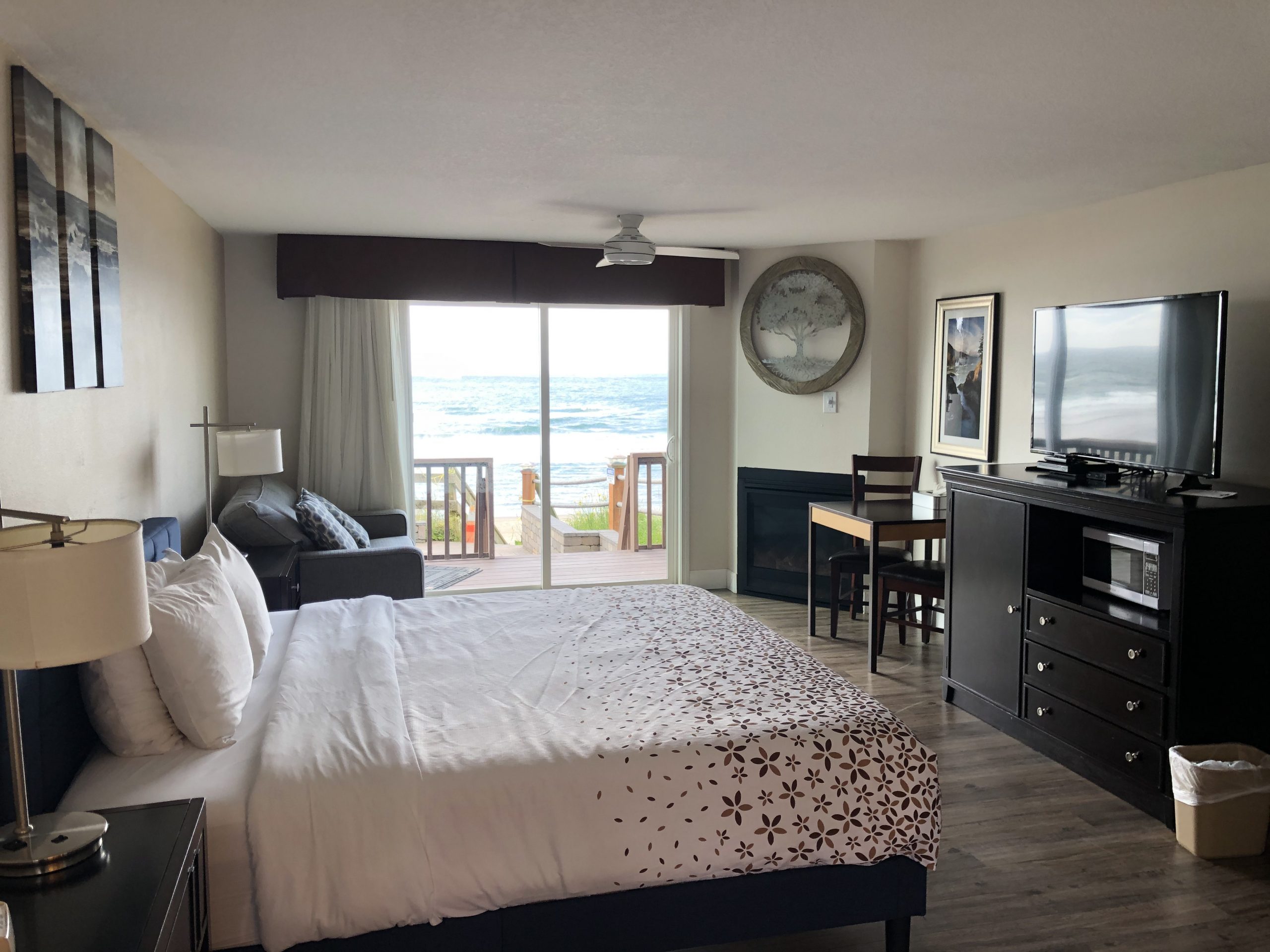 What Our Guests Say
Incredible View, Wonderful Room
I was pleasantly surprised by the location centrally located in Lincoln City, and right on the beach. The room was clean, and there was a pleasant sitting area to enjoy the views of sand and the sea. The bed was comfortable.
Judith-P0RTLAND
All I need
This is our "go to" place at the beach. All rooms have an ocean view. Great value! The room was updated. Nicest room (in this hotel) we have stayed in. Loved the fireplace. The beds were comfy, slept like a baby.We will be back.
Catherine b